Implementing pilot projects and replicating development Initiatives in accordance with local conditions
Kata Mereka
You are here
» Kata Mereka
"Attending the 7th Eastern Indonesia Festival Forum is another great opportunity for a program like the Knowledge Sector Initiative (KSI) to learn from new development smart practices, share KSI's program and activities, and to expand our network in Eastern Indonesia. We were surprised by the interest and enthusiasm of the Forum's guests and participants to contribute and collaborate with a program like KSI. We welcome the opportunities, particularly since together with BaKTI and UCLG-ASPAC, KSI is supporting the establishment of a knowledge center under the Ministry of National Development Planning (Bappenas)."
 
Senior Program Officer, Knowledge Sector Initiative
Widya Sutiyo
"Today's discussion was beneficial for me since I have been making efforts
for some time to increase the capacity of women in remote areas,
and I am in great need of information on gender budgeting
and other issues relating to gender."
Maupe Women's School of Politics
A. TenriPada AB

I became "known" after BaKTI invited me to present about buckwheat and I have been encountering increasing support from other farmers to develop other types of buckwheat.
Buckwheat Farmer from Flores, East Nusa Tenggara
Maria Loretha

To me, JiKTI has opened the door of opportunities and great benefits for self-development through collaboration and knowledge sharing. As a young researcher, I have been supported in a great deal in expanding my network with researchers from inside and outside of the country.
Southeast Sulawesi Focal Point of the Eastern Indonesia Researchers Network (JiKTI)
Ma'ruf Kasim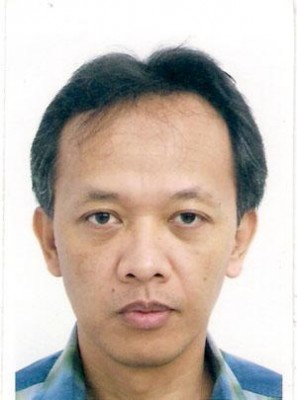 Emulating what BaKTI has been sharing, such as the Smart Practices, is an important step. We are indeed honing in on hidden pearls from the East.
Kompasiana, Kompas Media
Pepih Nugraha
Pages