Providing significant inputs to the greater development agenda
Meeting Room
You are here
» Meeting Room
Effective knowledge exchange takes place during face-to-face meetings and discussions. To support this, BaKTI provides space for events at its facility in  Makassar.
BaKTI also provides facilitation services to help organize events for other organization, including identification of participants with the right background for the event, recommending and providing the right resource people, documenting the event, facilitating during the event to get the maximum output, and disseminating the outputs of the meeting to a wider audience through BaKTI's media and mass media. 
Anyone can use BaKTI's meeting spaces and charges for use are based on a sliding scale. Reservations are on a first-come-first-served basis so contact info@bakti.or.id quickly to ensure you don't miss out. BaKTI can also arrange food and beverages for your event.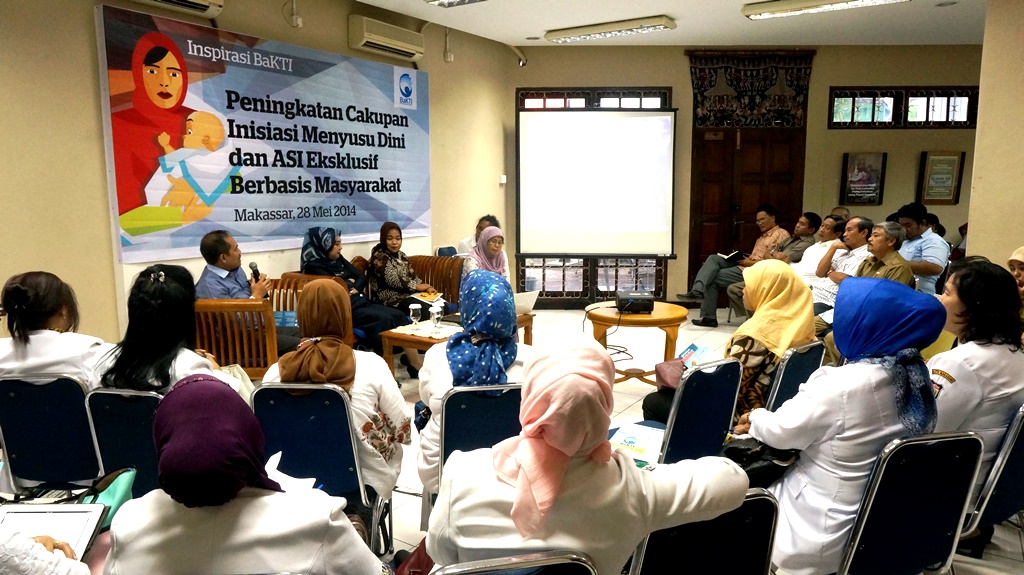 Allison Sudrajat Room
This meeting space is suitable for 20-40 people and can be used for seminars, meetings, workshops, discussions and presentations. Room layout can be changed to suit the needs of the event and the space is equipped with a LCD projector, sound system, whiteboard, and flip chart.
  BaKTI Frontyard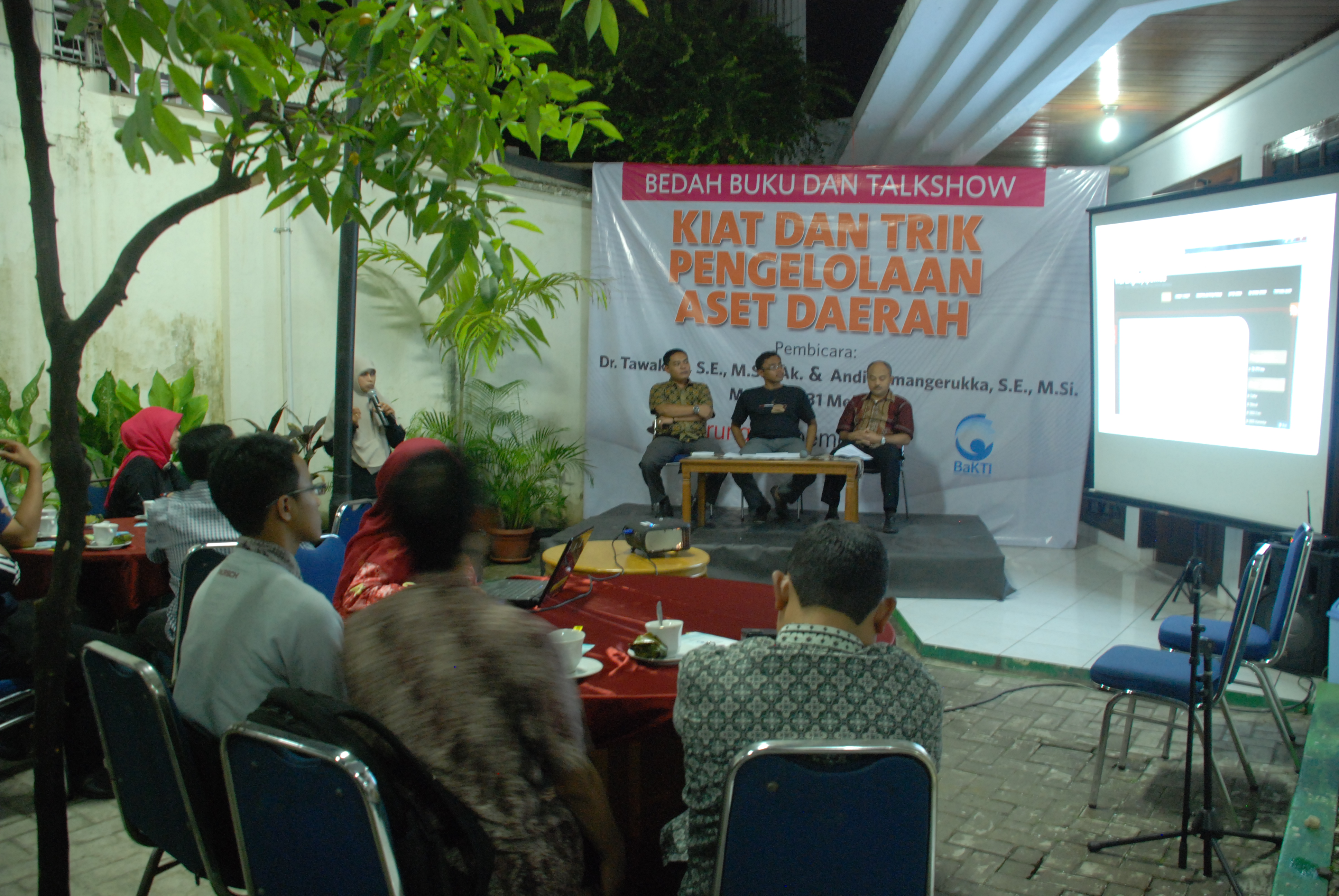 BaKTI's covered courtyard can accomodate an event for 60 people. With a more informal atmosphere, this space is great for film screenings, talk shows, program promotion events and discussions, especially in the evening. This space is equipped with a LCD projector, big screen, sound system, whiteboard, and flip chart.
English